There is a new exhibition of the Sun, Planets, Major Moons & Orbits in the region Astronomy in Metropolis (hypergrid.org:8002:Astronomy).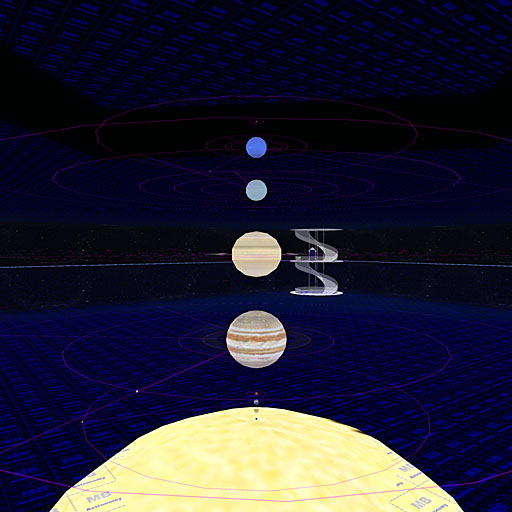 More images at Flickr:
https://www.flickr.com/photos/magnuz_binder/
The exhibition shows all planets, ring systems, major moons, some other bodies, with surface textures, moon orbits, moon motions and rotations at a spatial scale of 1:100,000,000, meaning 1 cm in the exhibition is 1,000 km in reality, and a time scale for orbiting and rotating of 1 : 3,600, meaning 1 second in the exhibition is 1 hour in reality.
The exhibition is in a skybox at 270 meters altitude, and can be reached from ground level by a teleporter pad at the observatory building, express elevators (sit and touch) or stairs in all 4 corners of the region. The big sign over the exhibition gives landmark and more information on touch.